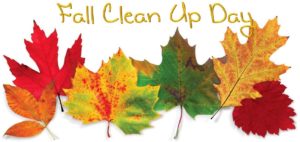 Celebrate the first day of autumn and the new church year by helping clean up and "fix up" amazing St. Philip facility and property that enables us to live God's mission in great ways on Saturday, September 22 from 9am to noon.
In an effort to care for this wonderful blessing, you are invited to help clean up a bit. Spend the morning cleaning, weeding, helping with much needed minor repairs, or landscaping. Many hands make light work for the tasks planned. Even our youngest members can help with small tasks. What a great way to teach them how to be good stewards of the many blessings God gives all of us!
If you would like to participate contact Pastor David or Donna Wright. No experience is necessary.