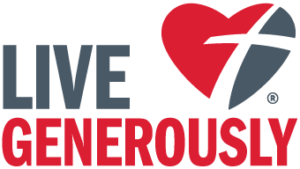 Pastor David and Maribeth Shermer
St. Philip is a community of faith ACTIVE in ministry. I hear that comment all the time from colleagues, other churches in our community, neighbors, and friends. I love that people around us have noticed and I truly hope that the activity among us points directly to the God who loves us unconditionally.
Let's not stop! Let's stay ACTIVE!  Let's keep exploring where God is calling us to LOVE, FEED, SERVE!